As much as how a cable drum differs from another, so does the stand that is made for it. Given below are these types of stands: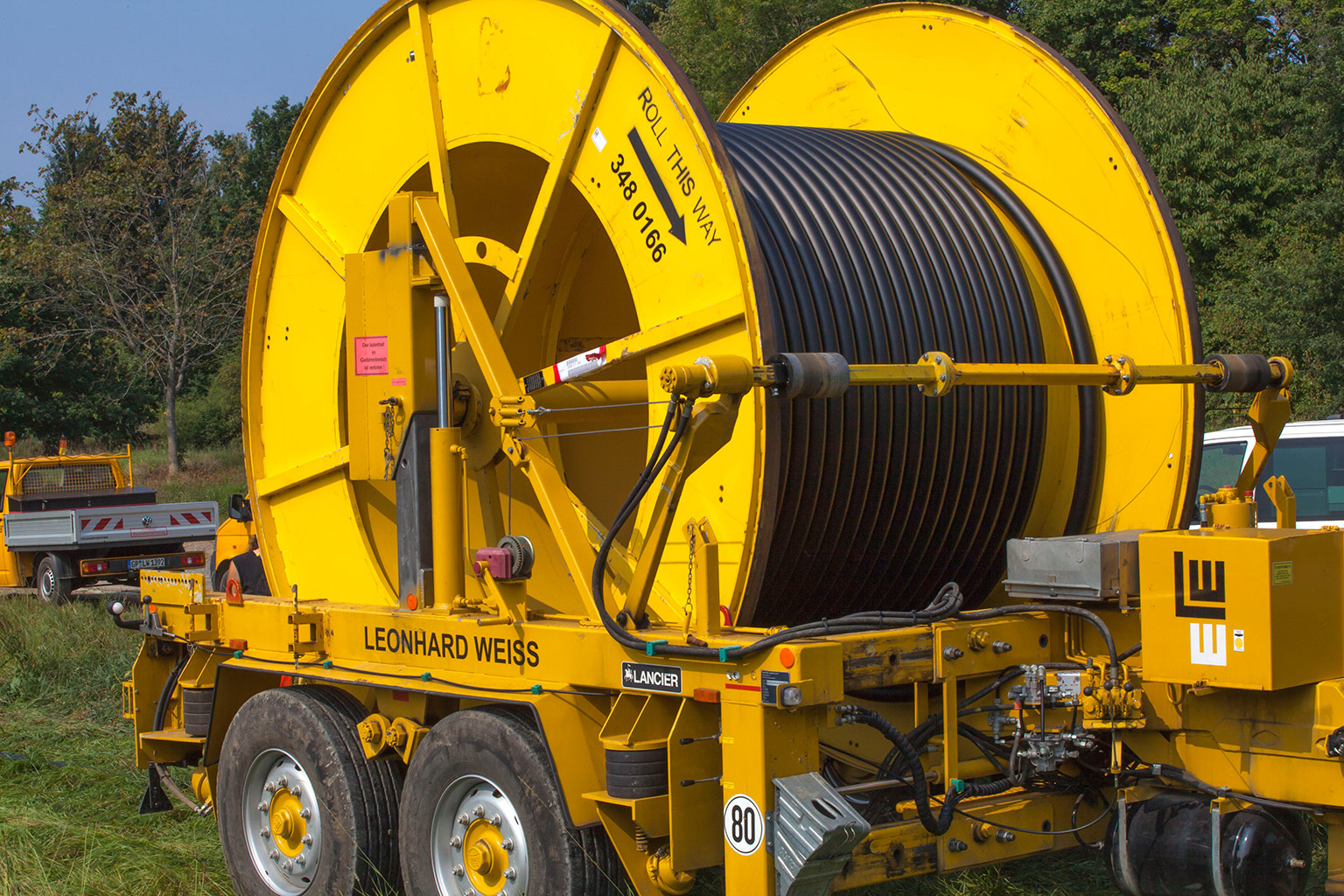 Courtesy: leonhard-weiss
1. Reel Trailers and Carts
This kind of cart is equipped with wheels and comes with a hook attached to it. The person can either choose to push it by himself if the required distance is nearby or he can attach the hook of the cart to his car bumper to pull it to his destination without putting in any effort at all. Its features promote its portability which makes it all the friendlier to deal with.
2. Rolling Spool cart
This kind of cart does not come with any hook but that doesn't make it less of a deal. It has the tendency to fit in cable reels of a variety of sizes because of the range in its spool sizes. Moreover, this cart is not only used by people who work in construction but is also fairly appropriate to use in homes.
3. Mobile Wire Dispenser
This kind of cart is perfect for use in construction or any other large organization work. This is because it has the capacity to wound a 1000 inch of wire around it, making storage its most heightened feature. To add more with storage, it guarantees speed, accessibility and reliability. It is also equipped with a sturdy handle and has the appropriate surface area to make it controllable.
4. Reel Holder
This is the very standard kind of cart. Though it doesn't come with wheels, it is still considered among many construction workers for its simplicity. The wire can be wounded and unwounded around it adequately and it ensures the successful completion of a task.
What lacks in one cable stand is fulfilled by the other and vice versa. Therefore, there's no saying which stand ranks the highest. They're all helpful in their our varied way.